Instead of building a standard car shed, owners of electric vehicles now opt for the so-called solar carport, or an aluminium or steel structure topped with solar panels. In real life, it is a combination of fixed PV system with a roofed parking place.
The solar shed is a practical and complex solution which enables its owner to create his or her own mini power plant. It does not only protect your vehicle against the harmful impact of the elements, but also enables you to tap into solar energy to cover your own energy demand and hence reduce energy bills. Independence from electric energy providers translates into swift depreciation of/return on the solar PV installation, what takes the strain off the household budget. Fitted with adequate charging solutions, the shed plays the role of a self-sufficient and ultimately green EV or hybrid charging point.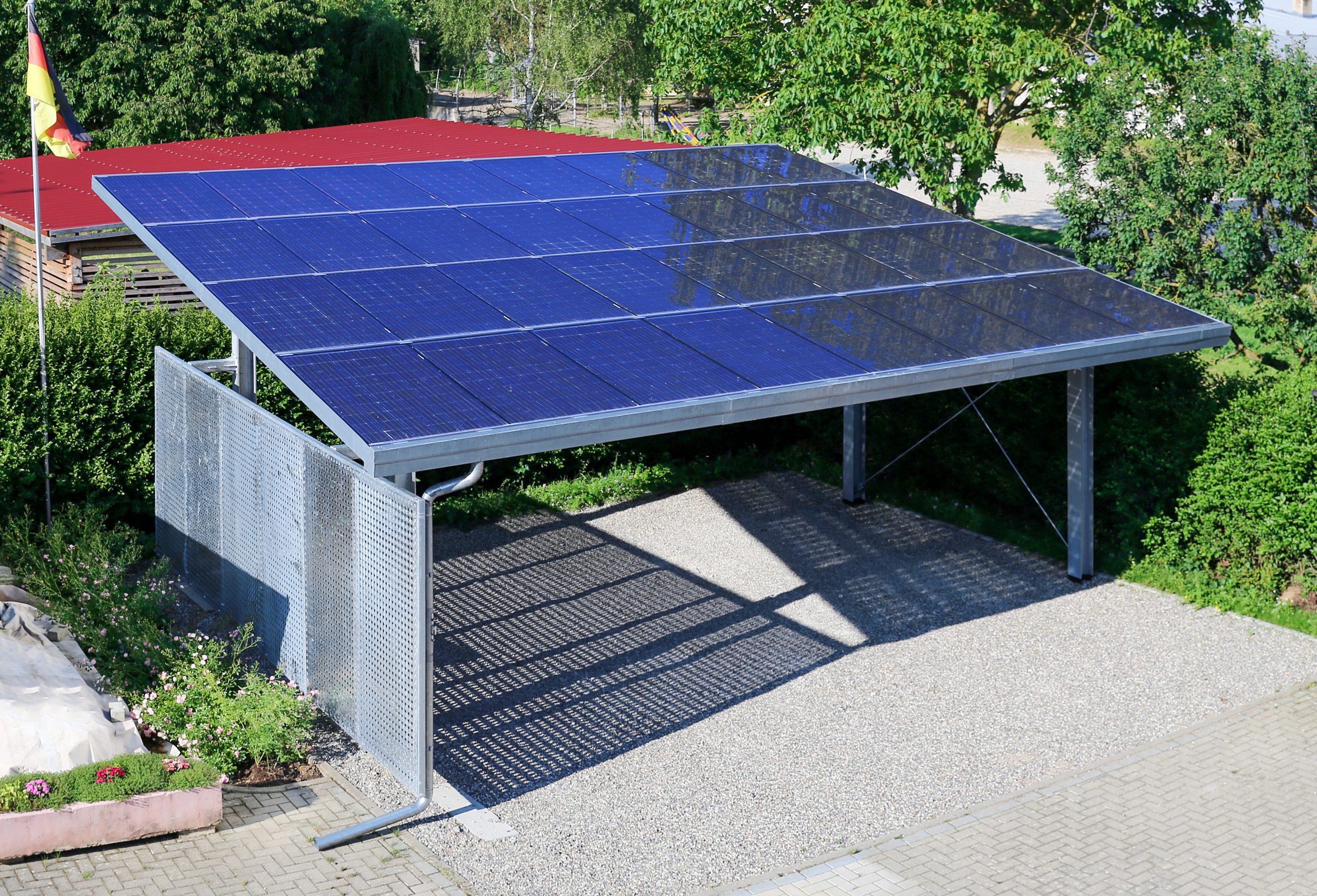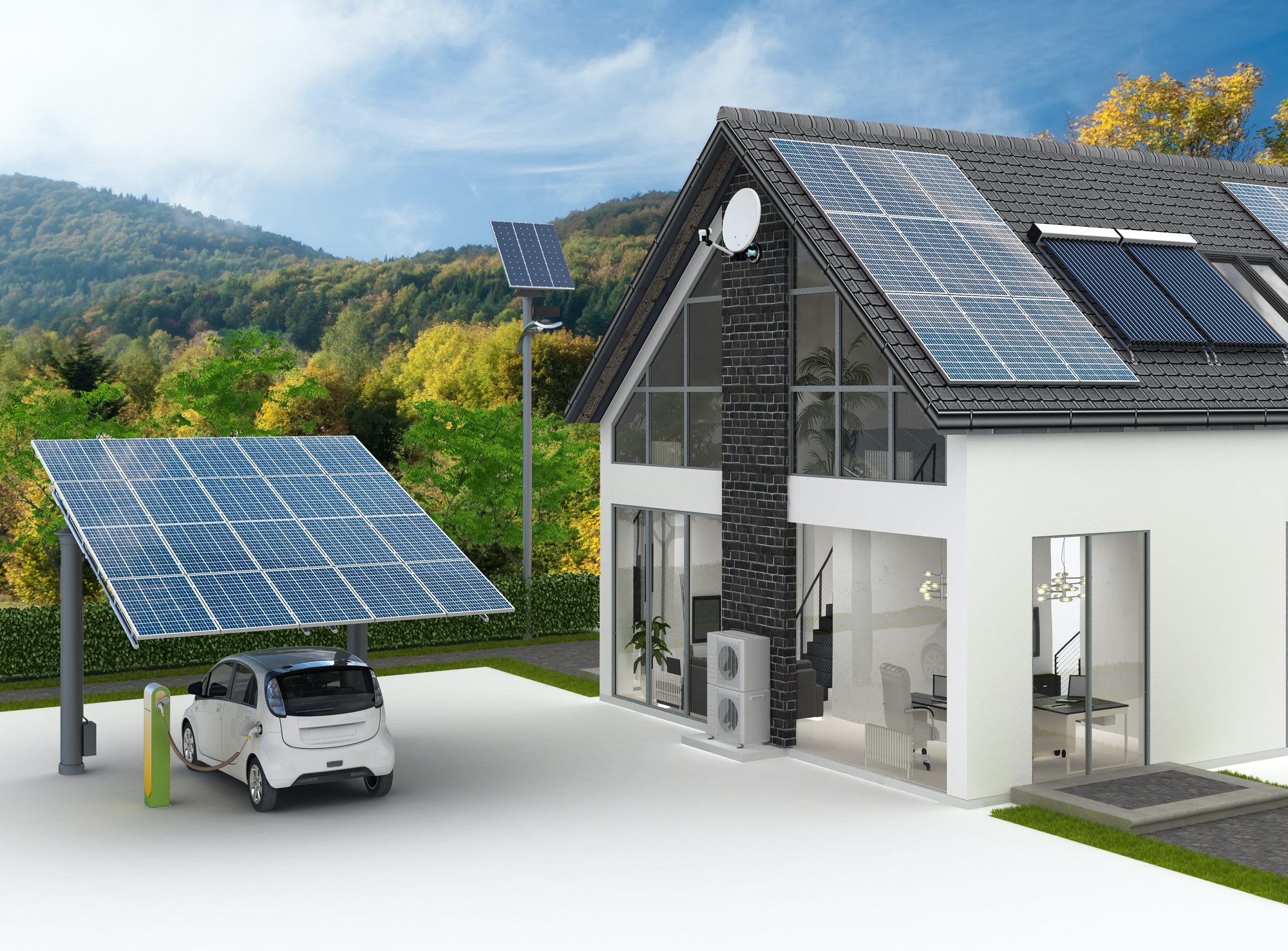 The design of the shed depends on individual preferences and is put together after consultations with our expert. We are open to expectations of our Customers and keen to discuss even non-standard concepts. It is you who decide how the shed will look line, how it will be finished and how many vehicles it should fit. All our executions stand out with premium quality materials, efficient and professional installation as well as striking and eye-turning modern design. 
Our motorhomes will effortlessly withstand even the harshest weather conditions. They are resistant to static load (layers of snow) and chemical agents (for instance, salt fog that leads to corrosion), violent wind, and hale. The installation may be also fitted with a drainpipe to evacuate rainwater. Solar PV panels may be made of different types of photovoltaics with varied capacity, arranged according to the Customer's instructions. You should keep in mind that application of bifacial solar panels boosts their energy efficiency as they capture light that falls on the rear side of the panel.
Our range also features sheds attached to the building and standalone sheds that may be located practically anywhere and freely extended, if required. With their modular layout, they may be used to develop larger areas and are thus suitable for company and hotel car parks, may be built in front of shopping malls, on petrol stations and next to automotive showrooms where they may be used to charge demo cars.